Parts & Accessories adverts

Keen to sell your 4x4 ... use 4x4web adverts




Adverts in date order. P = Private, Trade = Trade. To search press Ctrl+F
Tell Nigel if you think someone is being dishonest. For assistance press HELP
Scams If you are offered over the asking price with a request to send the balance
back this is probably a scam. See Scam examples & how to get paid.
Parts & Accessories adverts in date order below
>



4x4 domain names for sale from 4x4web
Due to retirement we are selling off our 4x4 related domain names, and web sites where applicable, that we have purchased over the years. www.4x4web.co.uk
www.4x4books.co.uk
www.4x4-clubs.co.uk
www.4x4insure.co.uk
www.4x4leasing.co.uk
www.4x4-leasing.co.uk
www.4x4links.co.uk
www.4x4news.co.uk
www.4x4-repairs.co.uk
www.4x4rescue.co.uk
www.4x4-service.co.uk
www.4x4salvage.co.uk
www.4x4-salvage.co.uk
www.4x4-parts.co.uk
www.insurance-for-my-4x4.co.uk
www.off-road-training.co.uk
www.top4x4sites.co.uk
If interested please contact Nigel 07973 214323 or nigel@multiplex.co.uk
10 Nov P

BREAKING FOR SPARES DISCOVERY TD5. Bournemouth
Good running gear and axles, nice straight panels and nice interior!
Contact James 07967 651117 or Jamesstone342@gmail.com
29 Sep P

Clutch slave cylinder kit to fit Freelander 1800 TD. Nottinghamshire
Brand new Britpart £20
Contact Sandra 07530 702983
17 Sep P

Brownchurch galvanised roof rack SWB. Fordingbridge, Hants
Good condition. Access ladder and hardboard top. £175.
Contact Crispin 07796 697269
9 Sep P

Checker Plate Cubby Box UK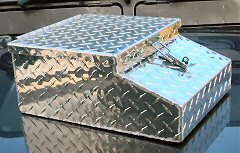 Chequer Plate Cubby Box, fuly TIG welded construction. Shown in diamond brite propellor pattern, can be supplied in 5 bar chequer plate or other material patterns if required. Cost £90.00 plus VAT. Extra to powder coat black £25.00 plus VAT. See our www.forgetec4x4.co.uk or Email
Trade



DISMANTLING 4X4s!! Wolverhampton UK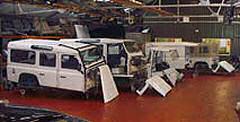 Late-model off-road makes: all parts stored undercover * 30 day guarantee * next day UK delivery * WORLDWIDE EXPORTS * 01902 882883/882855(F) * EQUICAR 4x4 LIMITED See Equicar 4x4 parts Web Site or To Email Click Here
Trade



Place an advert now. Only £5.50 for a gold picture advert
Adverts from Free to £5.50 for two months (A further two months free if you don't sell providing you reduce the price by £100 or 10% whichever is the smaller.
Printed 4x4 Wheel Covers Graphics £25 all in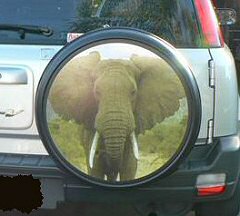 Choose from 250+ stock images! To view our stock designs or for more information please visit www.4x4wheelcovergraphics.co.uk, call us on 01257 271592 or email jo@jadaonline.co.uk
4 Feb Trade



Land Rover Book - Buy Now through 4x4books.co.uk
Land Rover Scrapbook by Mike Gould
Large format (300x350mm/12"x14" landscape)
Published 2007
Porter Press International Hardback 161 pages
Guide Price: £24.47
The Land Rover Scrapbook with 500 images, by company insider Mike Gould, takes the reader of a voyage of discovery through the highs, the lows, the designs and the decisions that have catapulted Land Rover vehicles from utilitarian workhorses to worldwide automotive icons. Buy now through 4x4books.co.uk. For more books on Land Rovers and all 4x4's go to www.4x4books.co.uk
Trade




Land Rover 130/150 for sale - contact 4x4 Play
4x4 Play hosts its web site with 4x4web
Looking for space frame off road racer - Try Tom Cat Motorsport
They host their web site with 4x4web
Scams: See Scam Examples & How to get paid for your 4x4. If you are offered more than the asking price with a request to send the balance to a shipping agent or other destination. This is a CON. Note all cheques including bank drafts & building society cheques are all worthless pieces of paper until cleared & paid by the issuing bank. Cleared alone means nothing. If in doubt ring Nigel 07973 214323
Ads removed after approx 8 weeks
---
Advertisments
---
To contact Nigel nigel@multiplex.co.uk
Hungerford, Berks. RG17 0DT Tel 07973 214323
Nigel D Leak t/a Multiplex. VAT No. GB 642 3964 29
27 Aug NL